This may sound odd but yes the two go together. Rodents love to chew through pipes!
Bond Plumbing were called to attend a plumbing job in Coomera on the Gold Coast. When we arrived on site the owner of the property stated he had a leak in his roof and the water was showing on his bedroom ceiling. Upon further inspection after entering the roof, we found water had pooled out from a couple of pipes. We noticed rat/mice dropping in the ceiling cavity and when we looked at the pipes there were gnaw marks on them.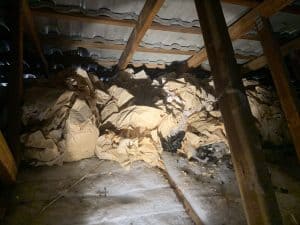 The pipes all needed to be replaced, and cost a small fortune for the home owner. We advised that pest control be taken out as soon as possible. The owner had previously thrown some rat bait up in the ceiling, but this only encourages the rodents to chew through the pipes, as the bait makes them thirsty.
If you think you could possibly have a rodent issue make sure you either have it checked out by a plumber or pest control. Remove any rubbish/materials they can live and breed in.
Call professional plumbers at Bond Plumbing QLD if you have any questions 07 5573 5253. We cover all suburbs on the Gold Coast including Coomera to Burleigh, Logan area and more.
Related Tags: Blocked Drains Helensvale